I have been neglecting my blog horribly lately! The thing is I'm not into nailart lately, and for just swatches I get so frustrated that my camera doesn't catch the colours right that I tend to just give up...
Anyway here is an oldie from last year.
I hadn't put on a topcoat or cleaned up the polish on my skin when I took this picture, but you get the idea I hope, I loved it when I wore it!
It's Barry M Dusky Mauve (a dupe of Chanel's Paradoxal), stamped with China Glaze Admire and Konad plate M65.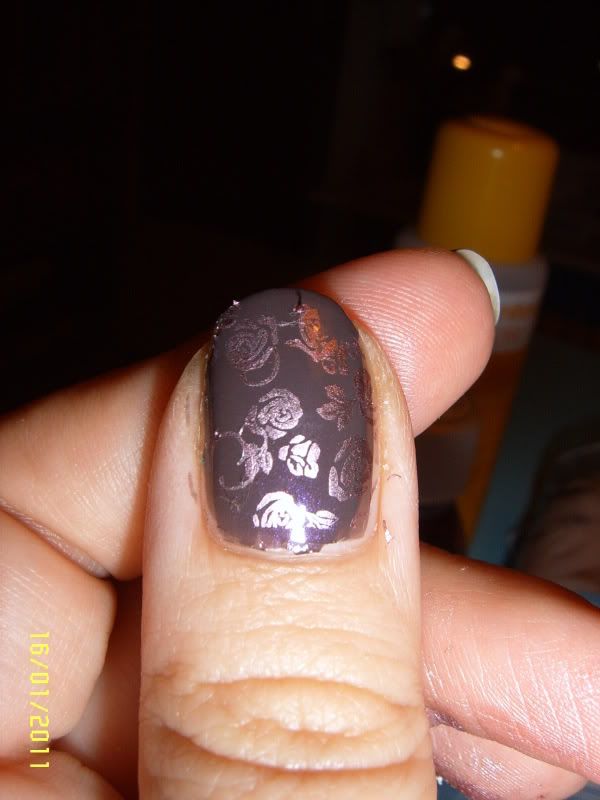 Ciao
Giuditta