Something old for you today, as you can see my nails were still shorter then...
Fortunately I haven't had to shorten them in a while as they are nice and strong now, especially since I put Lemony Flutter on them once a week.
I used Essence Forever Mine, stamped with Konad blue polish and plate M79.
Even the sales guy at work said something about my clouds that day!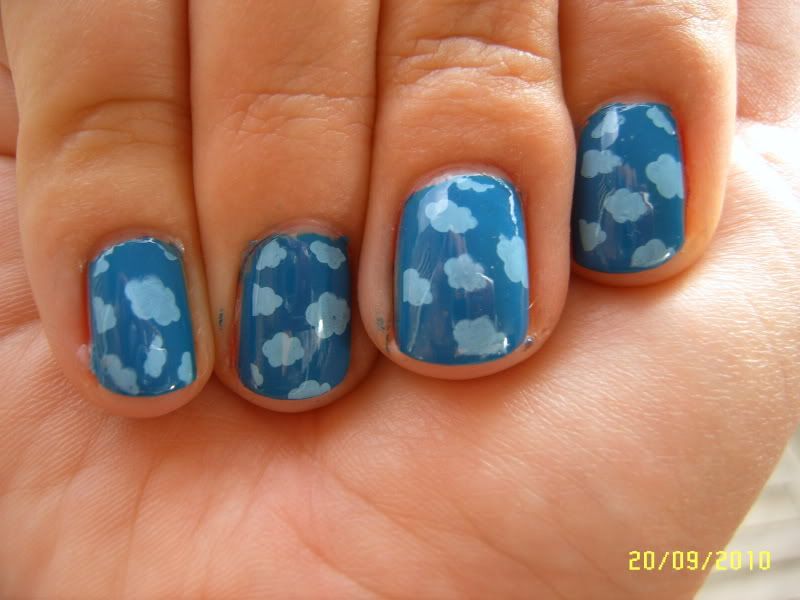 Ciao
Giuditta